5 Perfect Staycation Destinations Within 2 Hours Of Your New Home In Darlington
Image credit: Bowes Museum
This summer provides the ultimate opportunity to explore the beauty of this country. Staycations are currently a much easier, much safer option than travelling abroad. The UK offers many coastal towns, countryside retreats and trendy city spots to relax and recharge.
If you don't have the time or energy to trek down to Cornwall or up to the Scottish Highlands for a staycation, finding somewhere local can be extremely exciting and rewarding.
The North East of England has countless beautiful destinations surrounded by stunning scenery. And if you're moving to our new homes in Darlington, whether you prefer cosy cottages, stately homes or modern hotels, the ideal summer destination for you and your family is likely to be closer than you think.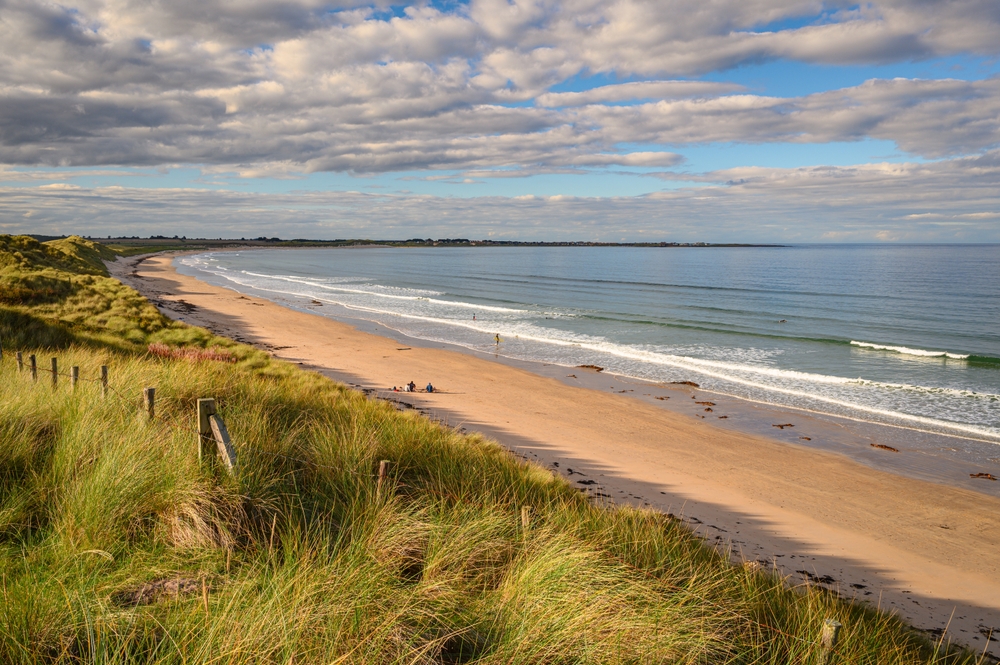 1. Beadnell Bay
Tucked away on the Northumberland coastline, Beadnell Bay is a wide, sandy beach located just south of the village of Beadnell.
For watersports, walking or simply enjoying some downtime at the beach, this holiday destination is ideal. Many opportunities for surfing and sailing are available in this area, and for the more adventurous visitors, even scuba diving and snorkelling.
Various walking trails loop around the coast through Beadnell, enabling you to enjoy the beautiful views whilst getting some light exercise.
Particularly in the summer months, Beadnell Bay is a wonderful place to spend quality time with your family and friends. Many restaurants are dotted in and around the local area, including The Craster Arms, Beadnell Towers and Salt Water Cafe, all of which offer child-friendly and vegan options. After a busy day of watersports or exploring the area, sitting down at one of these restaurants together is the perfect end to your day.
Where to stay?
Beadnell Towers Hotel
This boutique hotel offers authenticity combined with contemporary style.
The Towers, kitchen, lounge and bar, is the perfect place to wind down and enjoy great company along with great food - and the outdoor terrace is a great spot to dine in during the summer months.
With 18 individually decorated rooms, from ground level accessible accommodation to the penthouse heritage room with exquisite views, Beadnell Towers is a fantastic place to soak up the welcoming atmosphere and natural beauty of the Northumberland coastline.
Beadnell Bay Caravan Park
For those who love the outdoors, Beadnell Bay Caravan Park offers five cottages and six touring caravan pitches with spectacular views across the Northumberland coast and Cheviot Hills.
If you're looking for a quiet seaside escape, this location is perfect.
This site is the ideal base to explore local beaches and attractions, including Bamburgh Castle, Holy Island and Alnwick Castle, which each offer something for people of all ages.
Doxford Hall Hotel and Spa
This 4 AA award winning Georgian country house is the epitome of grand yet homely residence. Built in 1818, Doxford Hall is filled with history, culture and luxury.
Enjoy exquisite dining, relaxing spa treatments and breathtaking scenery. Just a 10-minute drive from Beadnell Bay, this is a great destination to enjoy fabulous hospitality and Northumbrian charm.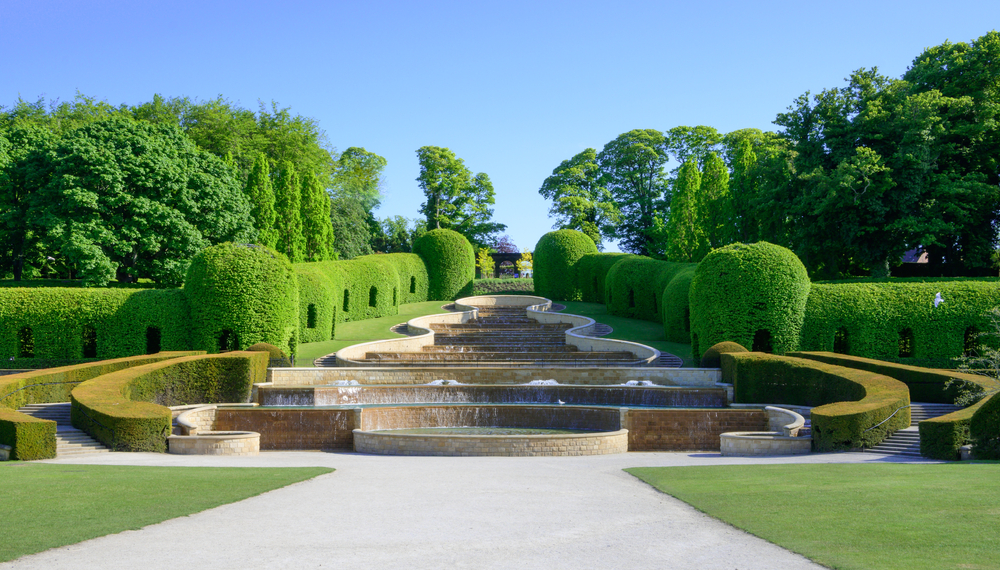 2. Alnwick
Alnwick is a small market town in Northumberland, well-known for being home to the stunning Alnwick Castle and Gardens.
The castle was built after the Norman conquest in the 11th century and is the current residence of the Duke of Northumberland.
Alnwick Castle was a filming location for part of the first two Harry Potter films. If you're a fan, you should definitely take a trip to Alnwick Castle and relive your favourite scenes.
The gardens are a relatively new addition to the castle and are the brainchild of the Duchess of Northumberland. The 12 acres of meandering gardens are home to the world's largest Tai Haku cherry orchard, the fantastic Treehouse Restaurant and countless species of plants.
For a family trip or an interactive history lesson, Alnwick Castle and Gardens is the perfect place.
Where to stay?
The Cookie Jar, Bailiffgate
This boutique hotel is just 0.2 miles away from the centre of Alnwick and 200 yards away from Alnwick Castle. The ideal location, stylish bar and luxurious rooms make the perfect combination for a staycation.
Offering pet-friendly rooms, accessible rooms, free WiFi and a complimentary jar of cookies upon your arrival - paying homage to the hotel's name - this unique, charming location is a must-stay whilst you visit Alnwick.
Greensfield Moor Caravan Site
Located just a 20 minute walk away from the centre of Alnwick, Greensfield Moor Caravan Site offers spacious pitches for touring caravans and a view of the stunning coastline.
This quiet haven in the Northumbrian countryside is the perfect spot for nature enthusiasts to explore Alnwick and the charismatic surrounding towns and villages.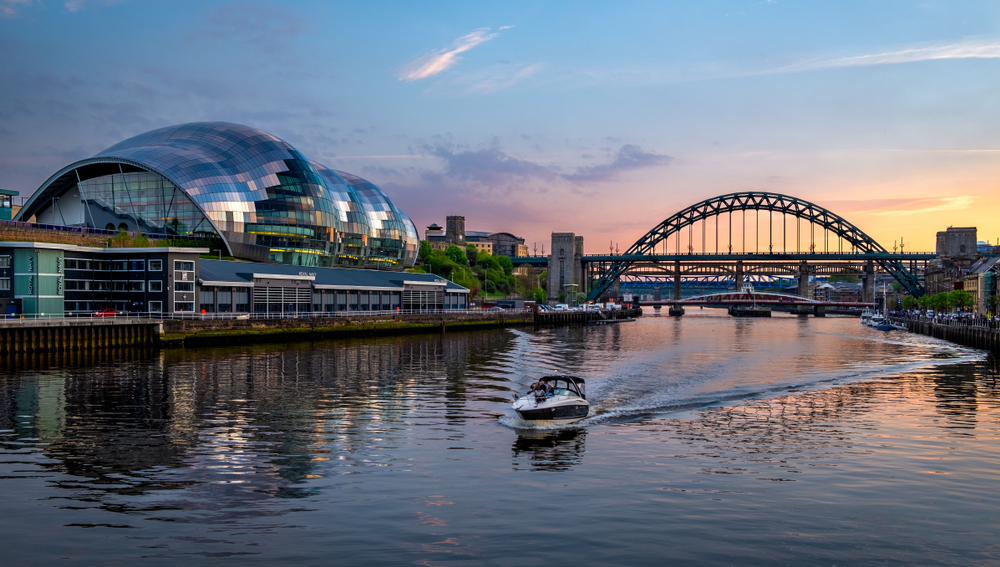 3. Newcastle
The largest city in the North East, well-known for its exciting nightlife, is the perfect destination for those who are looking for delicious food, a great night out and stylish shops.
A short, 30-minute train journey from Darlington, Newcastle is the ideal, last-minute city break location.
No less than eight restaurants in Newcastle are featured in the U.K. Michelin Guide, with House of Tides gaining one Michelin star and four AA rosettes.
Enjoy the atmosphere from the various bars and restaurants dotted along The Quayside with views of The Sage and the River Tyne, or perhaps shop along Grey Street in the heart of the city centre.
Where to stay?
Malmaison
For luxurious hospitality during your city break, the Malmaison is one of the most highly recommended options.
Located perfectly on The Quayside, overlooking the River Tyne, and just a 20-minute walk from the train station, this hotel is the perfect base to stroll around the city and truly enjoy your break.
The Chez Mal Brasserie offers breakfast, lunch and dinner with views of the Gateshead Millennium Bridge, and the Chez Mal Bar provides a chic atmosphere to enjoy wine, cocktails, bar snacks and local craft beer.
The hotel's spa offers a vast array of treatments and an on-site gym is also available.
To live luxuriously in the city, the Malmaison is a perfect place to stay.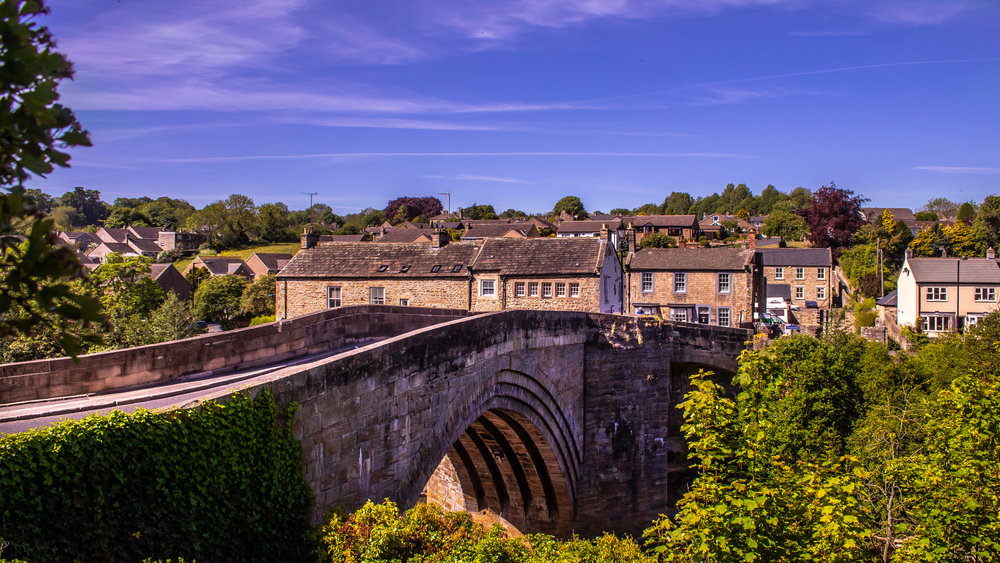 4. Barnard Castle
Situated in the rolling hills of Teesdale, Barnard Castle is a small market town, rich with history and traditional charm.
Visit the nationally renowned Bowes Museum, explore the ruins of Egglestone Abbey or walk around the medieval ruins of Barnard Castle itself.
For a short walking weekend or a longer stay, there is plenty to keep you occupied in Barnard Castle, including many coffee shops, restaurants and clothing stores.
Where to stay?
Leekworth Caravan Park
A 17-minute drive away from Barnard Castle, Leekworth Caravan Park is perfectly situated to explore Barnard Castle and the stunning surrounding area. Also close to High Force Waterfall and Raby Castle, fun-filled days out are just around the corner from this perfectly placed campsite.
The Morritt Hotel and Garage Spa
Less than a 10-minute drive from Barnard Castle, The Morritt Hotel and Garage Spa offers luxury rooms, fabulous dining, a range of indoor and outdoor hot tubs and many different spa and skincare treatments.
From Sunday dinners in the private dining room to countryside walks, this traditional estate offers many wonderful ways to experience Northern charm.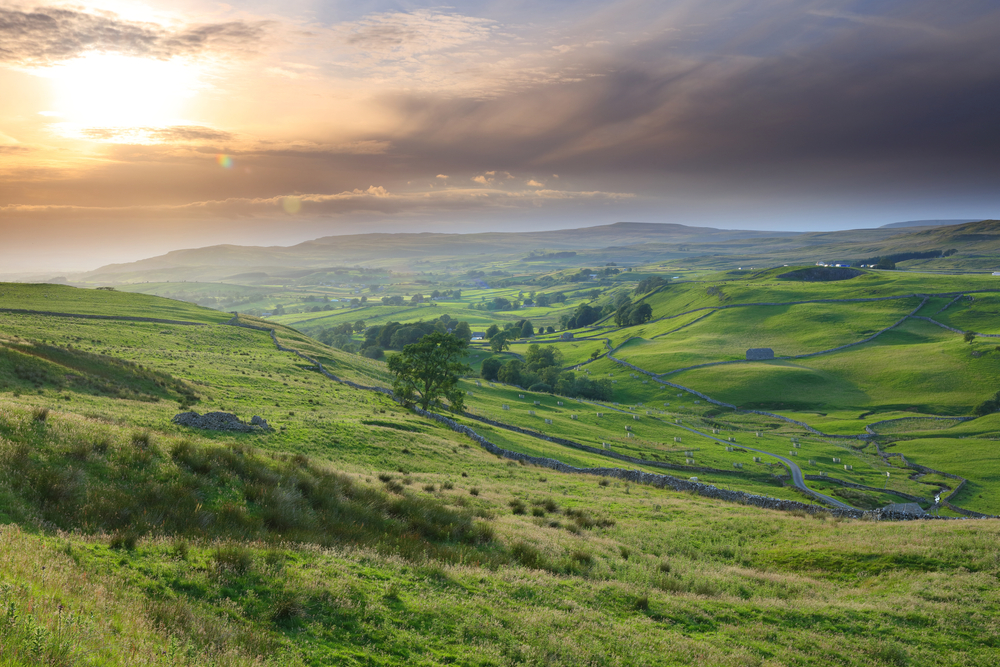 5. North Pennines
This Area of Outstanding Natural Beauty stretches from Carlisle to the western side of Darlington and provides some of the most breathtaking views in the whole of the nation.
Waterfalls, forests and views for miles; the North Pennines are a haven for walkers and those who love the outdoors.
Discover the natural beauty of the North and escape fast-paced life. In the North Pennines, time seems to slow down. You can enjoy perfect peace and quiet and really prioritise your own wellness.
Where to stay?
Lord Crewe Arms Hotel
Situated in Blanchland, County Durham, right at the top of the North Pennines, this boutique hotel offers traditional rooms in a 12th-century priory.
Filled with awe-inspiring history, from monks to the dissolution of English Abbeys, the Lord Crewe Arms offers great stories paired with luxury hospitality.
Dine outdoors, or explore underground in The Crypt Bar. Fantastic food made from local produce ensures delicious flavours all around.
With plenty of activities to enjoy around the local area, such as cycling, sailing, fishing and stargazing, this hidden gem is the ideal place to unwind and enjoy a serene countryside staycation.
Herding Hill Farm
For the ultimate glamping staycation, this award-winning site located just one mile away from Hadrian's Wall is the perfect candidate.
From tents to luxury lodges, whichever accommodation you prefer, Herding Hill Farm offers space for all.
Popular pizza nights in the summer take place, along with many other events and local activities. For family fun, this is the ideal destination.
Walwick Hall Country Estate and Spa
Hidden deep in the heart of rural Northumberland, Walwick Hall is an elegant country retreat.
Featured in British Vogue's '8 Hotels That Are Too Luxurious To Leave', this boutique hotel is filled with original Georgian character and a contemporary finish.
To experience authentic countryside bliss, Walwick Hall is guaranteed to provide an unforgettable stay.
Choose from 10 distinctive rooms, each offering sweeping views and immaculate interior design. Unwind in the stunning spa, enjoy the fitness facilities or dine in the wide variety of restaurants, all providing food and an atmosphere of an equally high standard.
We hope to have given you a detailed insight into the huge range of staycation destinations available in our region. This summer, enjoy the amazing holiday opportunities right on the doorstep of your new home in Darlington, whether you prefer the countryside, city or coast.
Stay In Touch
Keep up to date with our latest news and
developments on Twitter, Facebook and Instagram