Save up to £2,600 on energy costs with our new-build homes
Our energy-efficient, sustainable new-build homes will keep you warm this Autumn, and could even help to keep your energy bills lower.
At Homes by Carlton, we utilise the very best materials to build our homes, ensuring you can stay warmer for longer and potentially save money, whatever the weather.

All of our homes have an energy-efficiency rating of EPC A or B – above the average rating of D for a home in the UK – and are well-insulated, utilising argon-filled double glazing as standard, which helps to minimise the loss of heat through windows. Our homes at Thorpe Paddocks and The Langtons also come with solar panels fitted as standard.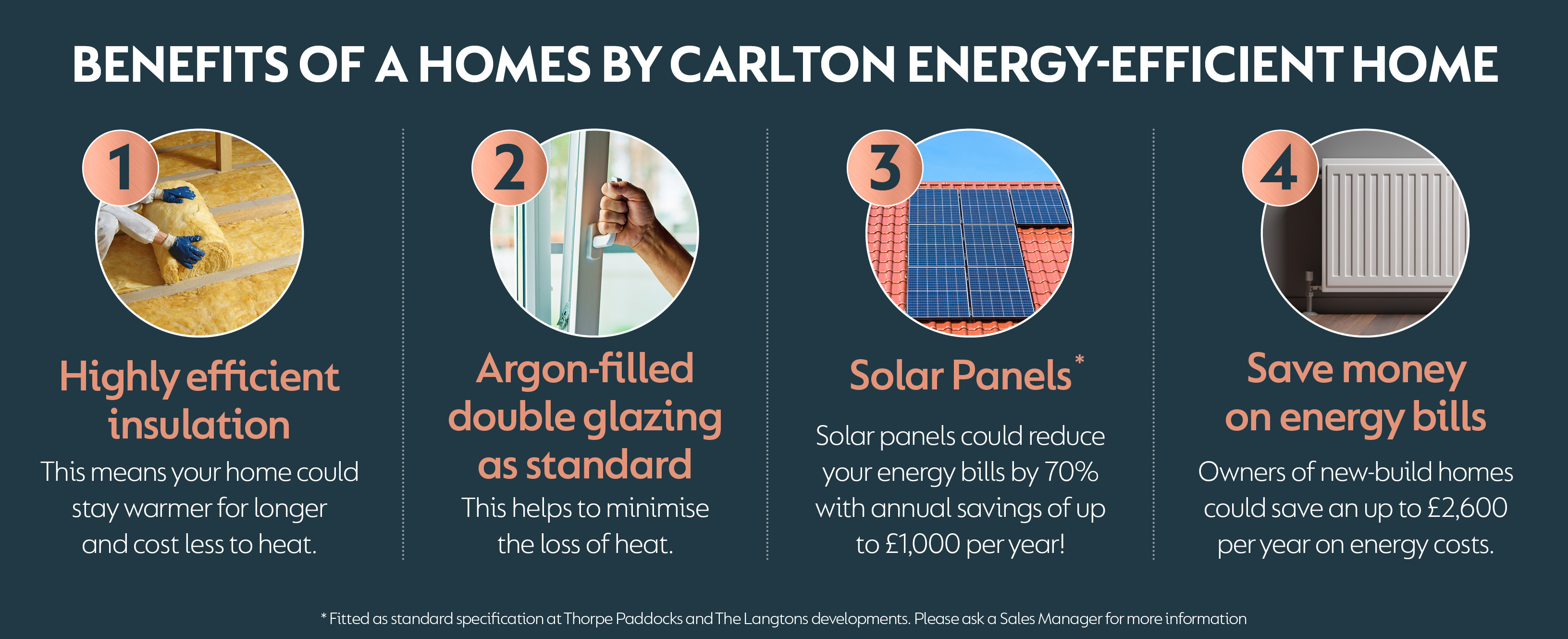 So far in 2022, energy bills have risen by 80%. Clearly, owning an energy-efficient home is more important than ever, with 73% of respondents to a recent Home Builders Federation (HBF) survey stating they're worried about the energy performance of their current homes.

One of the many key benefits of a new-build, innovation in building methods and materials has resulted in new homes being more energy-efficient than ever before. According to the HBF, as of September 2021, 84% of new build properties received an A or B EPC rating for energy efficiency, while just 3% of existing properties reached the same standard.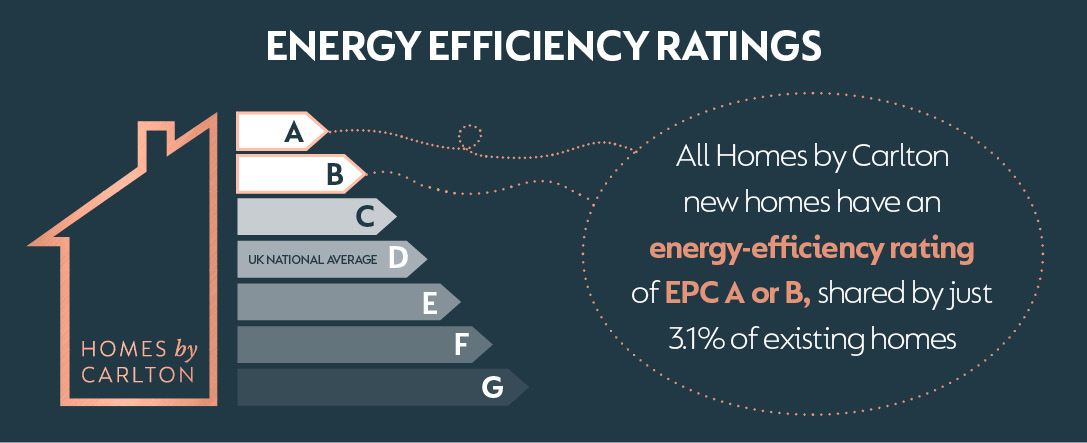 And HBF's "Watt a Save" report, released in October 2022, found that new-build homeowners could in fact save an average of £2,600 per year on energy costs – a benefit to many homeowners across the UK as energy prices continue to rise.
If you have any questions about any of our new homes, please call us on 0330 353 0303 or email homesbycarltonsales@urban-base.com.
Stay In Touch
Keep up to date with our latest news and
developments on Twitter, Facebook and Instagram