Homes by Carlton's favourite interior design trends for your new home
Interior design can be the most enjoyable aspect of moving house for many people. Selecting colour palettes, arranging furniture and placing the finishing touches is a truly personal and exciting task. We have some ideas that might inspire you to step up your creativity and help you love your new home even more.
Our favourite design trends of 2020
Firstly, we should touch on the best current interior design fashions that encapsulate the main characteristics of what people love in their homes today. Creating a space you love is important for your daily life, it really makes you feel proud when you see beautiful ideas brought to life with your own personal additions.
Even if you aren't redecorating or moving house, a few of these small changes can instigate a fresh start and provide you with new aspects of your home to enjoy.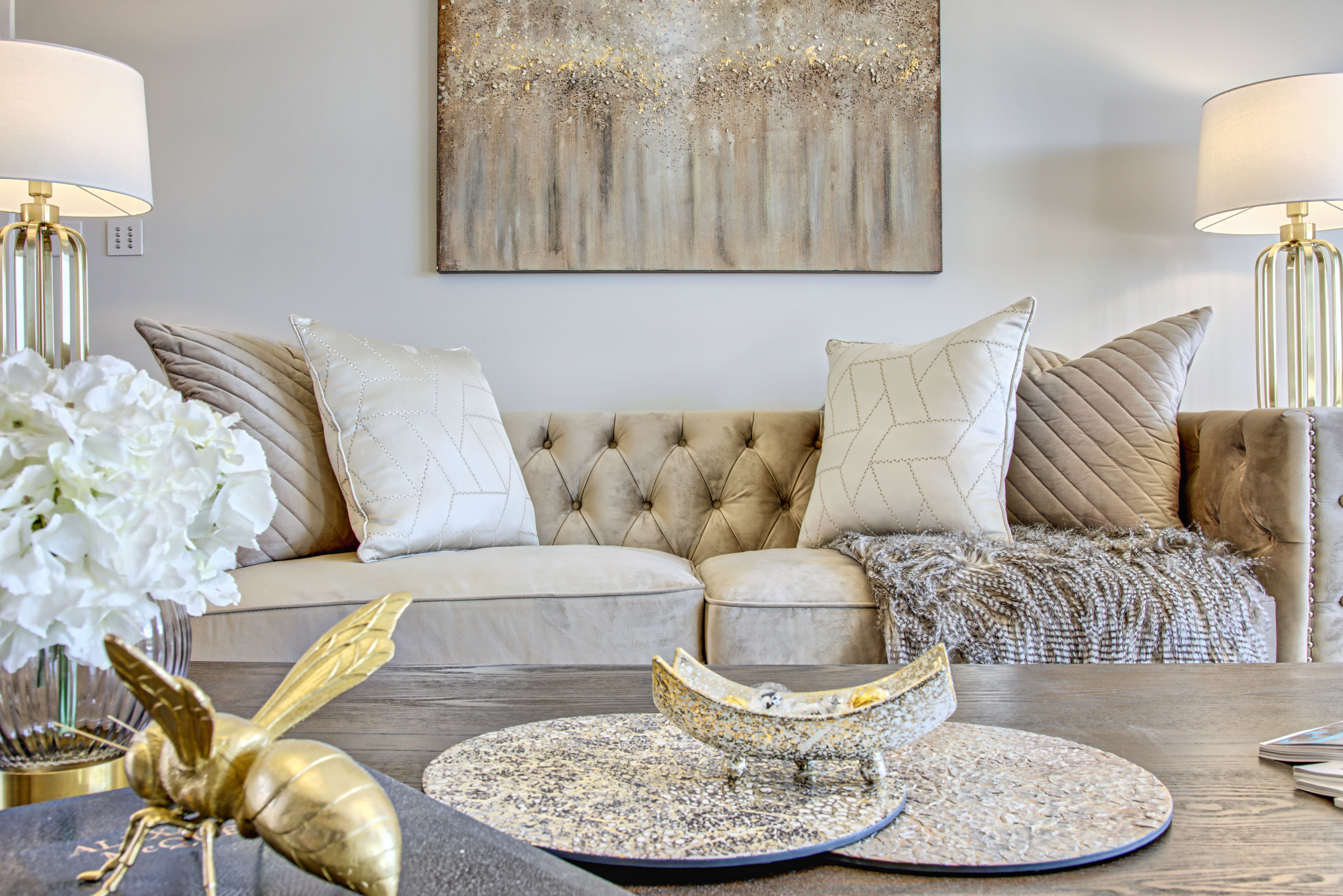 Incorporating sustainability into your life at home
Being eco-friendly and using sustainable products is a very broad factor of many people's lives today; it's becoming more of a lifestyle change than just a trend. This is great news, and the fact that brands are taking this movement into consideration and producing alternative products (as opposed to disposable ones or using unethically sourced materials) makes it fun and easy to incorporate sustainability into your lifestyle.
Sustainability factors into interior design in many ways, some of our favourite tips are to:
Buy locally, because chances are, the product you're purchasing isn't being shipped around the world and leaving a huge carbon footprint from transportation.
Select a lighter colour palette. This means that less artificial lighting will be required, which saves energy and money, and more natural light will be reflected throughout your home, creating a beautiful, bright, naturally-lit space.
Shop with brands such as Vinterior, an online marketplace where you can buy pre-loved, high-quality furniture, which reduces the negative environmental impact of fast furniture.
Check out Tom Raffield, a brand based in Cornwall which offers wood furniture essentials, using 100% renewable energy in their workshop, a low-energy steam bending technique and FSC-certified local wood in all products.
An option based even closer to Homes by Carlton is Handmade Tyneside, a one-man woodshop and design studio which offers sentimental finishing touches and beautiful furniture pieces, all made from locally sourced raw materials and with direct donations to charities when you purchase specific products.
Curved furniture creates a soft, welcoming environment
Uniquely shaped sofas, mirrors, headboards and lampshades are extremely popular in contemporary homes because they add a perfectly balanced element of fun and chic.
The curve technique softens the dynamics of the room and establishes a comfortable, welcoming atmosphere. We've spotted this trend in many celebrity homes, which all channel individuality and cool modern characteristics.
If you love the curved trend and are willing to splash out, check out Claude Home, Poltronova, Gustaf Westman and Tom Schneider. These highly-proclaimed brands provide amazing furniture that instantly become the central features of your home.
Not looking to splurge on furniture? No problem. Many curved pieces are available from small local retailers and also larger familiar brands. Have a browse through the internet or look in a couple of nearby stores and you'll be sure to find some stylish curved statement pieces.
Declutter your space by taking inspiration from minimalism
This sophisticated trend has been around since the 1940s, but it's making a true comeback this year.
Minimalism is largely influenced by Japanese tradition and design. It aims to turn your home into a tranquil space, contrasting with the busy aspects of the outside world.
De-cluttered spaces with a monochromatic colour palette are the basis of minimalist interior design. By adding simple houseplants or elegant coffee table books, you can tie a room together and ensure it doesn't look incomplete.
We love this trend at Homes by Carlton; our interior design team works hard to achieve sleek, elegant and sophisticated looks that make your home truly beautiful.
Neutral hues work best when creating a minimalistic space, such as cream, white, beige or pale grey. If all aspects of the room are a similar colour, everything starts to look synchronised and reflect minimal, relaxing tones throughout the atmosphere of your home.
Double coffee tables add a contemporary touch
Rather than opting for one singular coffee table in the middle of your seating area, interior designers suggest that two coffee tables of the same design but slightly different in size can really adjust the dynamics and add depth to the centre of the room.
This may sound impractical and expensive, but many furniture stores have taken this into consideration and they offer various affordable 2-in-1 coffee tables.
Some designs are circular, and can be stored underneath each other to create more space in the room if needed, but if you want the full effect then you can place them side by side, or position the smaller one halfway underneath.
This trend is extremely flexible and gives you the option to use each coffee table in completely different rooms to tie the furniture of the entire house together, or right next to each other to create interesting levels and height dynamics.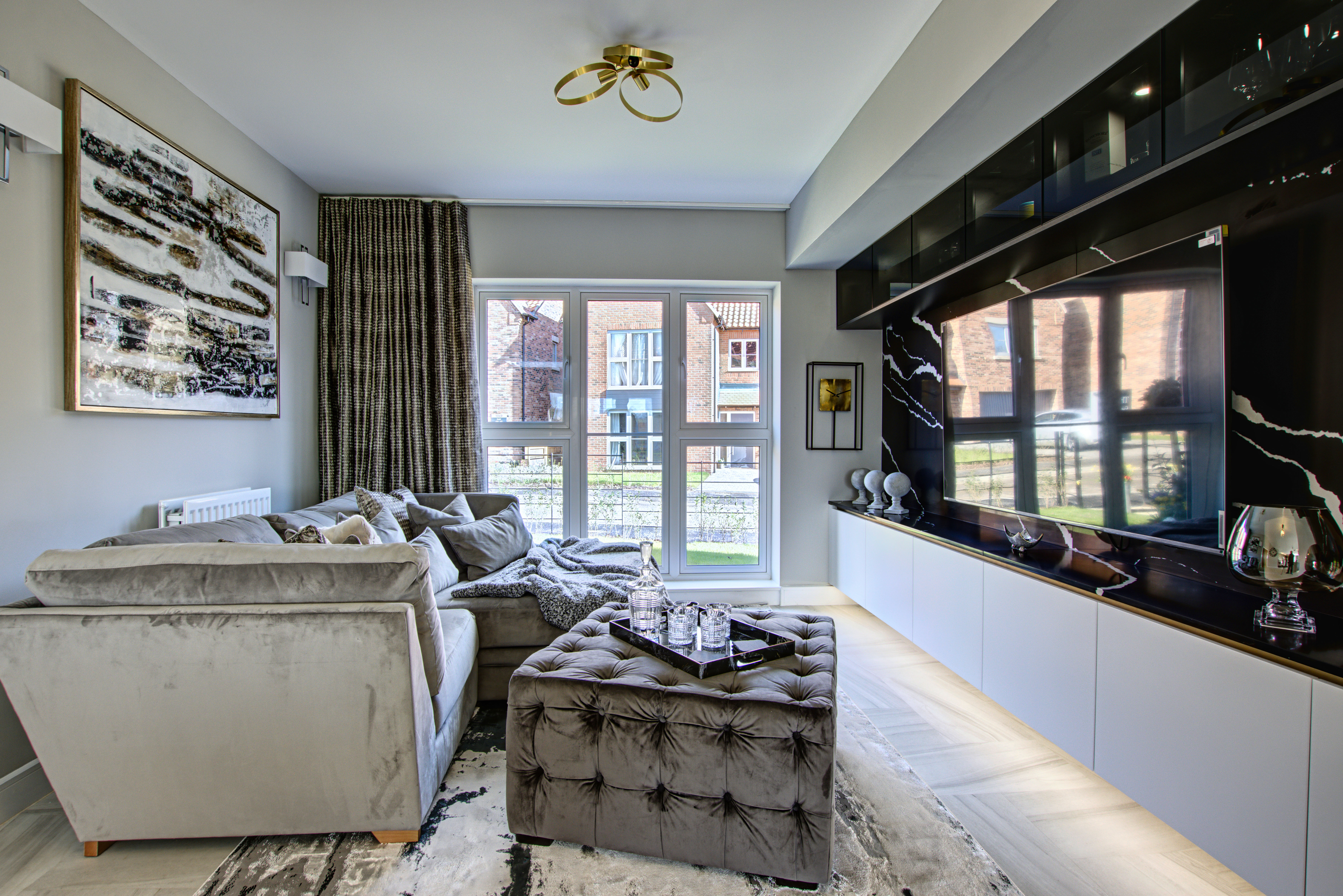 Discovering your own style
Finding your personal favourite interior design style isn't necessarily a trend, but it is interesting to learn about the many different variations. It can help your home look well put together and true to your personality once you've found a style (or blend of styles) that suits your vision.
Modern interior design is generally very sleek and simple, with a lot of black, white and grey. Crisp lines and clean edges are distinctive features of a modern home.
Transitional interior design is a cohesive mix of modern and traditional fashions. You could use rich, classic colours, such as red, blue or bottle green, combined with contemporary features like marble countertops, modern lighting or steel-grey fabrics to create a smooth blend of classic and new elements.
Mid-century modern is a nostalgic style that takes elements from home decor in the 1950s and 1960s. Functionality is a large factor of this interior design variation, paired with natural shapes and colourful patterns.
Scandinavian design features lots of natural materials, open, airy spaces and a pop of bright colour. You can have a lot of fun with this style; it exudes an original, young vibe and looks fresh all year round.
Rustic interior design embodies a 'no-fuss' aesthetic which takes inspiration from the outdoors, subdued hues, natural materials and comfortable furnishings. This style works really well when transitioning from an indoor to outdoor space, for example in a kitchen area with sliding doors leading to your garden. The garden furniture could coordinate with some of the indoor aspects, which creates an effortless, rustic look.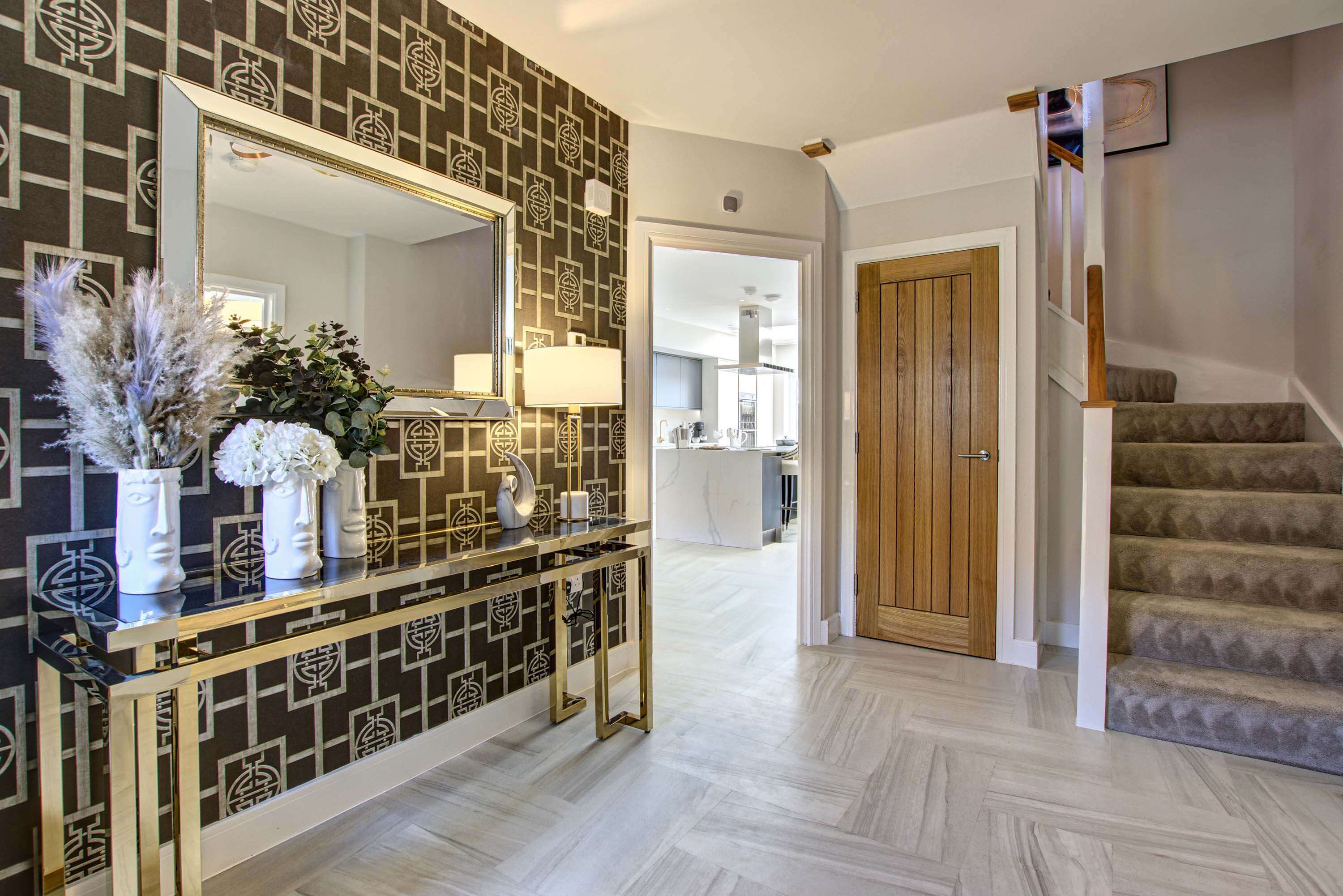 Homes by Carlton interior design
Hopefully, you now have a wider insight into the endless possibilities of interior design and are feeling inspired to decorate your home in a way that makes you fall in love with the space you live in even more.
We offer an extended range of interior design options for your new home that can be selected to fit all of your preferences. Flexibility is one of our top priorities, along with attention to detail and customer care, so we can ensure that you have an easy, high-quality experience when moving into your dream home with Homes by Carlton.
*All images can be found under 'Homes by Carlton' on Pinterest
Stay In Touch
Keep up to date with our latest news and
developments on Twitter, Facebook and Instagram