Meet the Neighbours: Maxine and Jason at Middleton Waters
We were delighted to speak to Maxine, who moved into her first home – The Ascot at Middleton Waters – with her partner Jason two years ago, about how they've settled in, what it's like living at Middleton Waters in Middleton St George, how they found the Homes by Carlton buying experience and much more.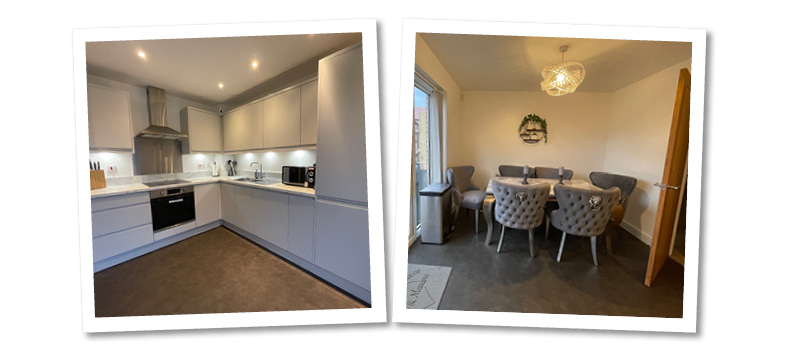 Q: What's it like living at Middleton Waters?
Maxine: Middleton Waters is such a friendly place to live. It has a quiet village feel but there's also lots of local amenities just a short walk away.

Q: How are you settling in to village life?
Maxine: We've been in our home for two years now and we've settled in fantastically. There's lots on at the community centre close by that has allowed us get to know local businesses within the village which is great.
Q: How is the area for walking your dog, Jax?
Maxine: We have a 19 month old Border Collie with lots of energy and there's plenty of walks in the area which allow us to take different routes. We enjoy taking him around the nature walks and over the reservoir to make sure he burns off all his energy. It's great having all the different routes so close to our home.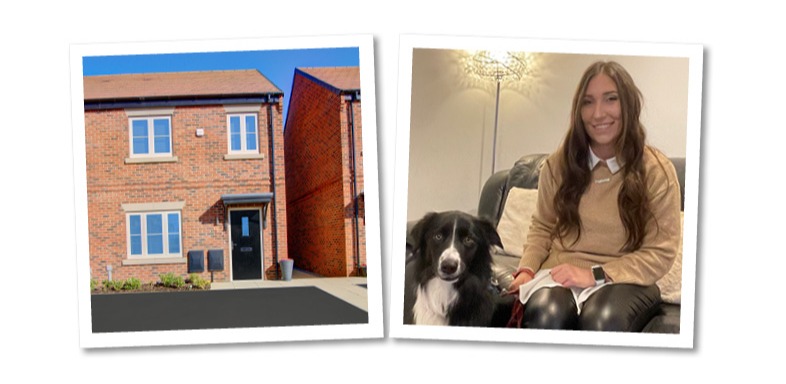 Q: Have you met your neighbours?
Maxine: Yes, our neighbours are all really friendly. We also have a neighbourhood watch group which makes us feel very safe and secure.
Q: Why did you choose the 3-bedroom Ascot?
Maxine: The Ascot is the perfect house for couples and small families. We chose it because of the layout of the large kitchen/diner and the big master bedroom, both of which are the full width of the house. It ticked all of our boxes when looking for our first home.
Q: Which is your favourite room in the house?
Maxine: It would have to be the master bedroom. I love how spacious it is, even with all of our bedroom furniture.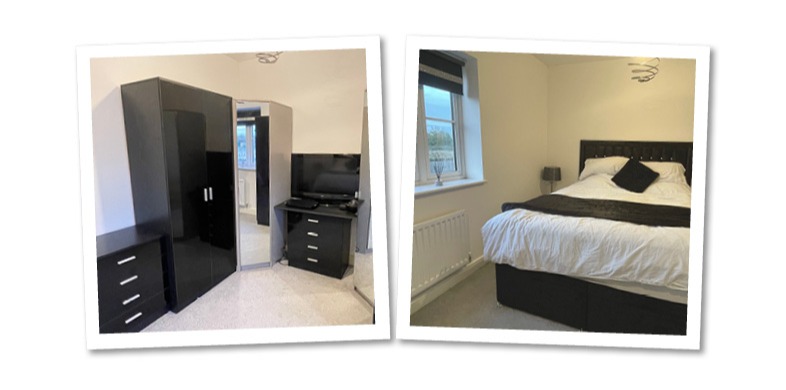 Q: How did you find out about Homes by Carlton and what drew you to us?
Maxine: When looking for our first home, we knew we wanted a new-build. We looked online and came across Homes by Carlton through an estate agent search. We booked an appointment to view the showhomes and haven't looked back since. It's clear that Homes by Carlton pay great attention to detail when building their houses.
Q: How did you find the choices process?
Maxine: When we reserved our plot we were given a pack which included all the information for the choices process, and we then had an appointment to choose our fixtures and fittings. There was a lot of choice and we were also offered excellent advice when looking at colour schemes and adding the final touches.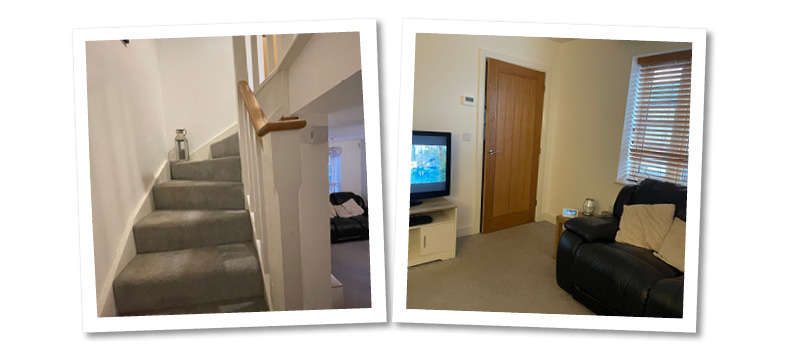 Q: How did you find the Homes by Carlton customer journey?
Maxine: It was very early stages when we reserved our plot so we were there for the whole process. The site team kept us regularly updated on the progress of our home with pictures and we were even able to visit the site a few times. Once we moved in, if we came across any snagging issues, we were able to just contact the site team who would amend them.
Q: Would you recommend Homes by Carlton?
Maxine: One of my friends is looking to move to Middleton St George and I recommended Homes by Carlton. She came for a look at the showhomes during a recent open event and was really impressed with what she saw.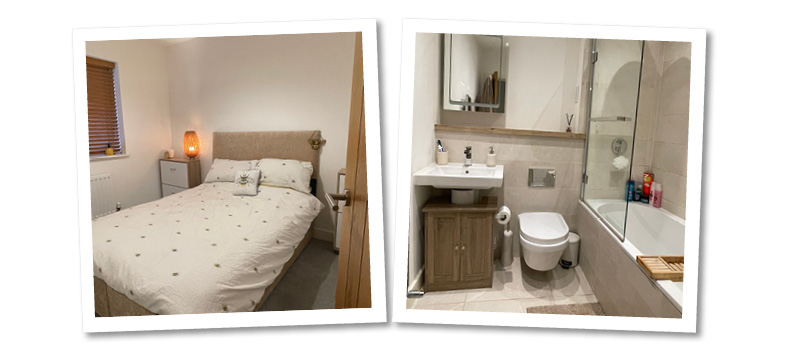 Thank you Maxine for taking the time to show us around your beautiful home and sharing your experience.
The popular Ascot has returned to Middleton Waters Phase 2! To book a showhome appointment or to find out more, please call 0333 034 1355 or click here.
Stay In Touch
Keep up to date with our latest news and
developments on Twitter, Facebook and Instagram