Embrace Village Life in the Tees Valley
In our humble opinion, Middleton St George, Redmarshall, Thorpe Thewles and Whitton are some of the best villages to live in the UK. And while we can't help you with the actual process of buying a house, we can show you where to look for your new home.
WHAT TO DO IN THE TEES VALLEY
Living in this nook of the North East is an adventurer's dream. With a wealth of outdoor pursuits and activities on your doorstep, the villages of Middleton St George, Redmarshall, Thorpe Thewles and Whitton all provide the perfect rural paradises from which to head off on long country walks and bike rides, lengthy rounds of golf, peaceful fishing trips or bowling over your besties on the cricket pitch.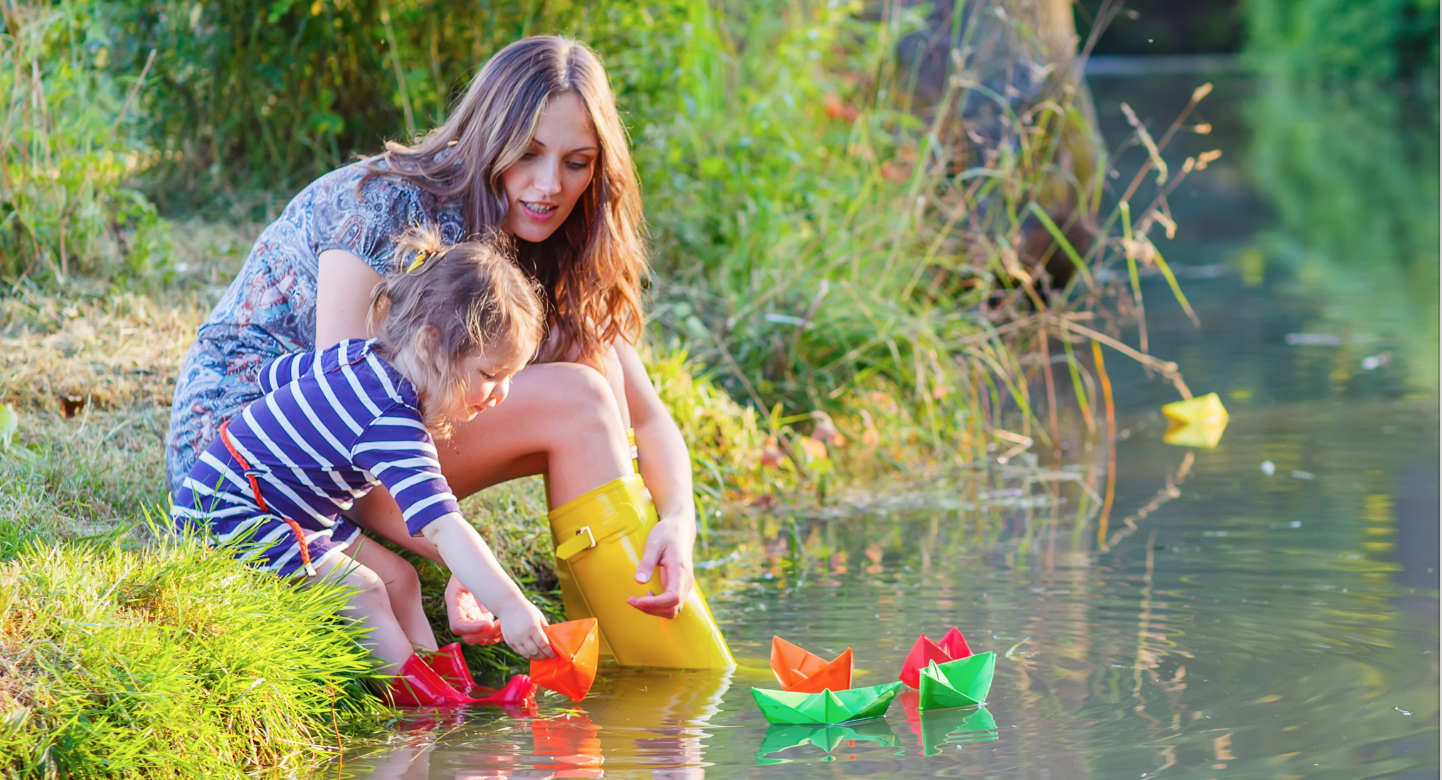 Being active is a way of life here and the hub of the Middleton St George. Right in the heart of the village, Middleton St George's Water Park is a perfect a picnic spot and the ideal space to sit under the shade of a tree and open up a good book, to take your dog for a walk or to feed the swans with the kids and watch the model boats sail by. And, comprising three separately stocked angling pools set in beautifully natural surroundings, it's as perfect a pitch for your fishing rod as it is a route for your morning run. Plus, when the sun stops shining, simply pop into the village's Community Centre and try your hand at any of the Keep Fit, Zumba, Pilates, Latin and Ballroom dancing classes on offer.
All four villages are surrounded by woodlands and rural landscapes and you're always within walking distance of several country parks, each with fascinating nature trails and cycle paths to explore. If your four-legged friend is in tow, you can't miss Dogwood Adventure Play, which is designed specifically to give your dogs a safe space in which to roam free, stretch their legs, have some fun and meet other canine companions. Roseburry topping (pictured above) can also be seen from Middleton St George and with it only being a 30 minute drive its a great place for a walk with all the family.

A short drive away from Thorpe Thewles, Whitton, Redmarshall or Middleton St George, you'll find the enchanting Wynyard Woodland Park. Having started life working as a railway carrying freight to the ports along the River Tees, the park now boasts an ideal walking and cycling route along the old railway line, where you can also access Thorpe Wood Nature Reserve, Tilery Park and Brierley Wood, as well as the gorgeous (and newly established) wildflower haven, Pickard Meadows.
Those after a little retail therapy won't have far to look, with a great range of stores and supermarkets only ever a few miles away in the neighbouring towns of Yarm, Darlington, Stockton on Tees and Middlesborough, while the villages themselves benefit from all the expected amenities: primary schools, corner shops, pubs, cafés and restaurants.
And don't think the fun stops once the sun goes down, either. Stargazers will be in heaven in Wynyard Woodland Park, with its designated observatory and planetarium promising to take you to infinity (and beyond) in this stunning stretch of dark skies.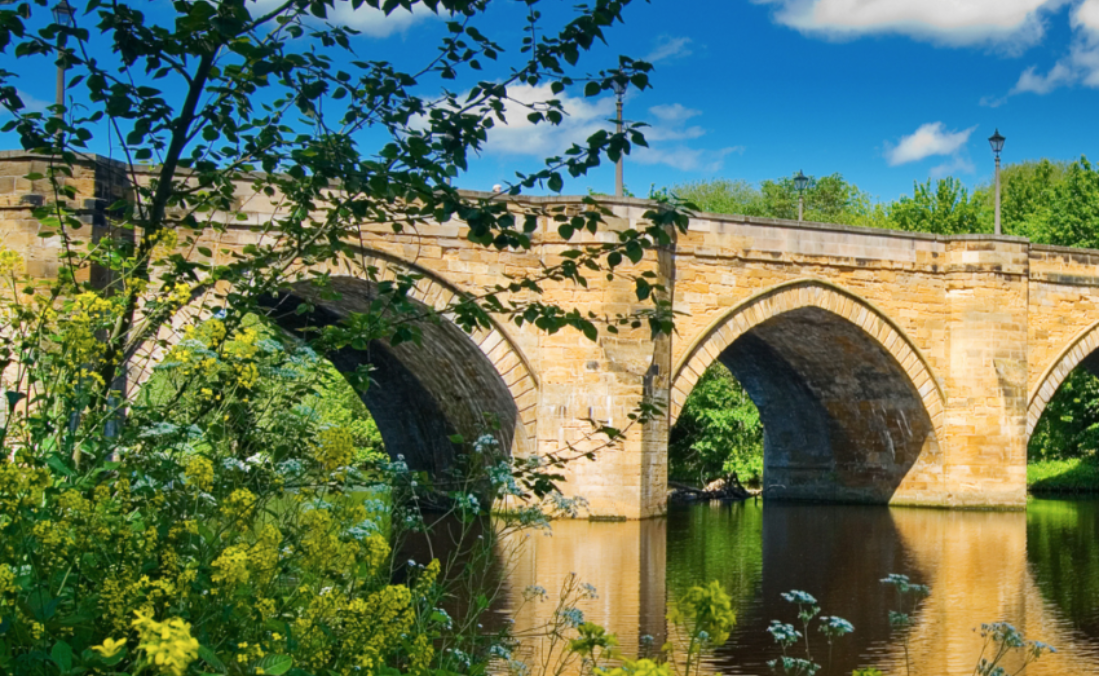 WHERE TO VISIT IN THE TEES VALLEY
Despite the relative modesty of village life, think of Whitton, Redmarshall, Middleton St George and Thorpe Thewles as being within the beating heart of the North East – with transport 'veins' linking out to any of our region's major towns and cities.
Each one of these four villages are picture-perfect in every sense of the word and enjoy all the benefits of country living. But they're also all on the doorstep of an excellent road network. Links to the A66, A19 and A1 connect Redmarshall, Whitton, Thorpe Thewles and Middleton St George with all the major towns and cities in the North East – meaning every amenity is easily accessible. So, you're perfectly placed for a trip to coast, country, town or city.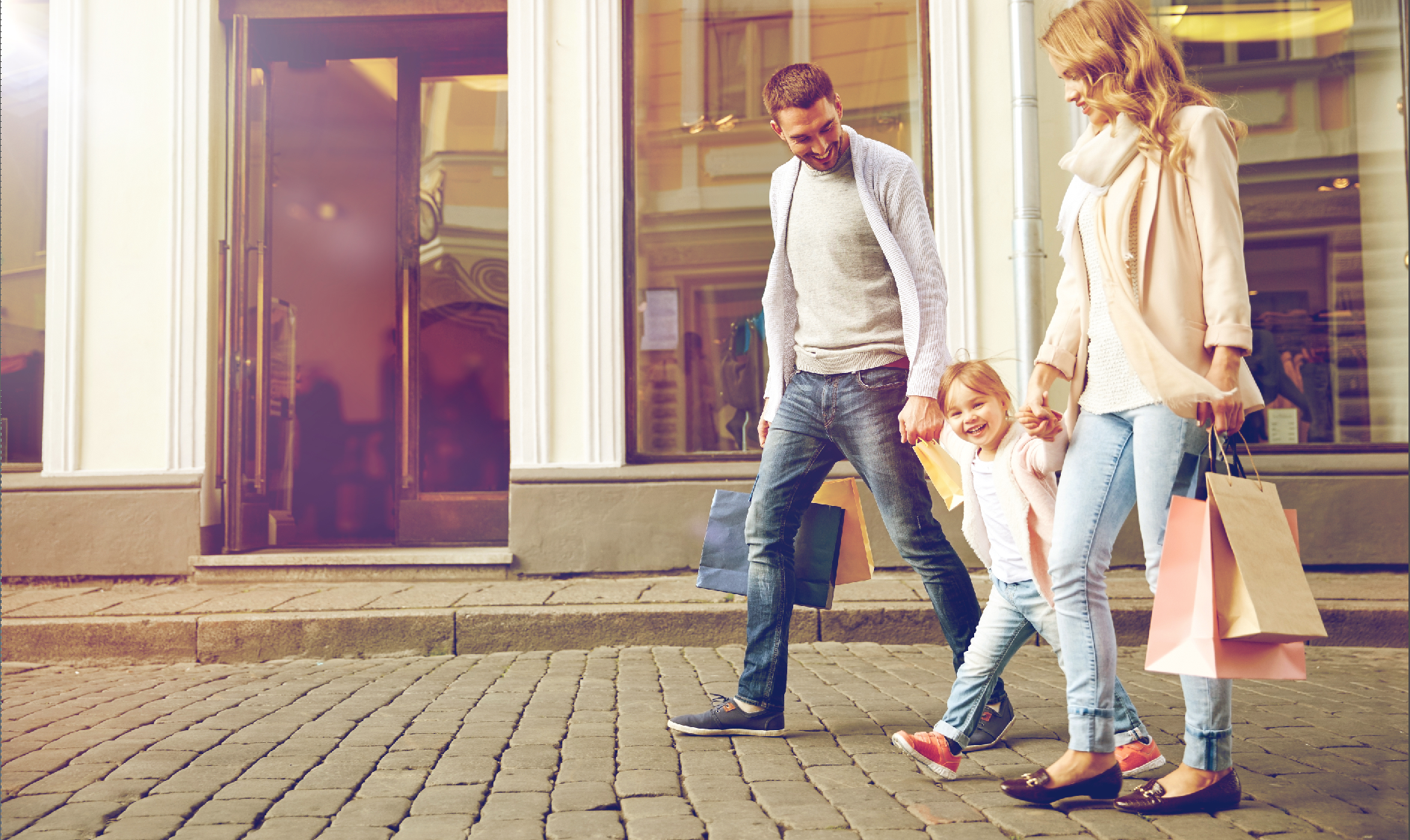 Dinsdale Railway Station is within walking distance if you're in Middleton St George and promises a journey of less than 10 minutes into Darlington, while Thorpe Thewles, Whitton and Redmarshall are all within a 15-minute drive of Darlington train station providing fantastic connections to London, York and Edinburgh.
Slightly further afield, Yarm takes only 10 minutes by car and has a thriving high street to explore, while Durham's city centre is half an hour away and boasts a wealth of creativity, culture and culinary delights within its city walls. And if it's Newcastle you'd like to visit, you're only ever 45 minutes away.
And with Teesside International Airport only a maximum of 20 minutes from any of these villages by car, every conceivable holiday destination is also at your fingertips, always. So, passports and suitcases at the ready for that summer vacation.
WHERE TO EAT AND DRINK IN THE TEES VALLEY
Foodies are spoiled for choice when it comes to dining in this culinary corner of the North East.
Locally to Middleton St George, The Devonport is an 18th century freehouse led by the local, award-winning restaurateurs behind fellow foodie hotspots The Bay Horse at Hurworth, Muse and Cena Trattoria of Yarm – so you already know you're going to love what's on your plate. Plus, their bar is dog-friendly, if you're just popping in for a pint with your pooch. With a colourful array of cafés, bistros and lunch spots in the village too, you certainly won't go hungry or thirsty anytime soon. Our pick for an earlier snack is Café Italissimo, where a coffee and a light bite invariably turns into an all-day Italian breakfast finished off with a smorgasbord of lemon-based desserts.
When it comes to the local watering holes in Redmarshall, close to Whitton, there's one pub on everyone's lips – The Ship. Newly refurbished, this proper rural, country style pub has something for everyone, catering for foodies, drink connoisseurs, music lovers, dog owners and families big and small. They're even horse friendly!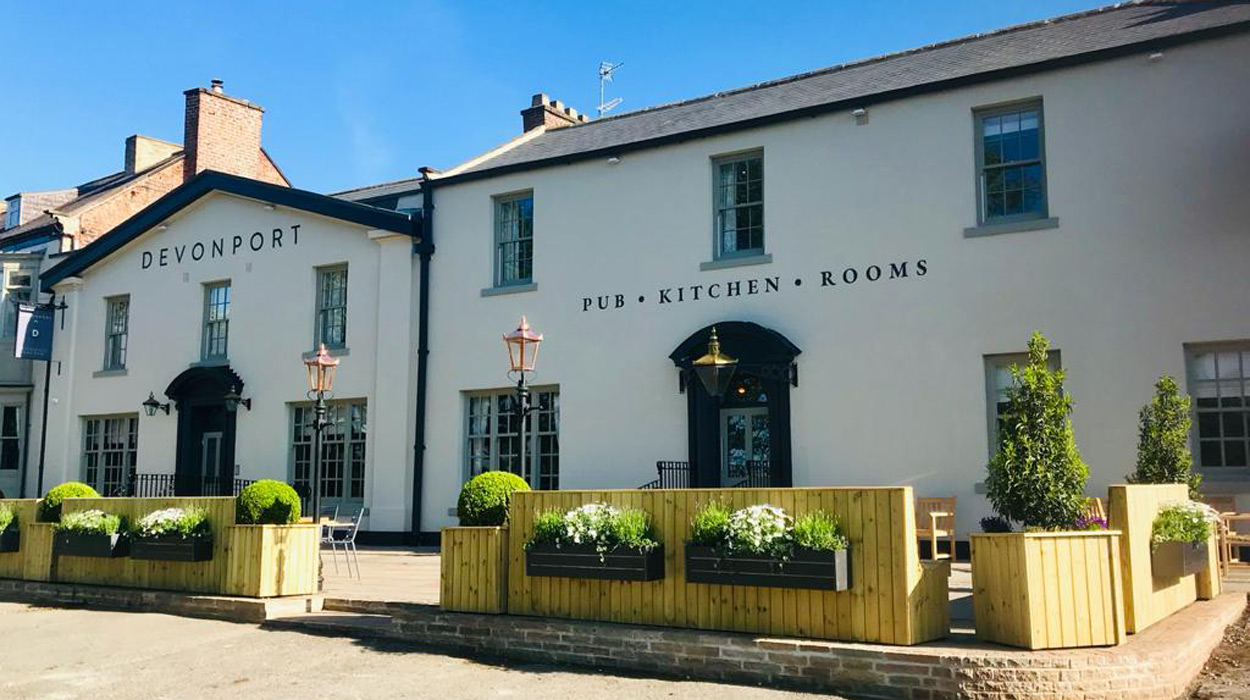 And living in Thorpe Thewles means you have your choice of beautifully traditional pubs and restaurants right in the middle of the village (so nobody need concern themselves with who's going to be designated driver). We can't give you our ultimate favourite eatery in this village because our hearts will be torn between The Vane Arms and The Hamilton Russel Arms. Each of these rustic pubs serve a fantastic selection of drinks and top-tier pub grub every day, and it's easy to see why their Sunday lunches are renowned the whole North East over, (they come with all the trimmings).
Nearby Darlington and Yarm run the gamut of excellent eateries, but fans of proper fine dining have two exceptional options nearby any of these four villages. Opt for The Glass House at Wynyard Hall and you'll find an authentic plot-to-plate restaurant that's true to both nature and exquisite cuisine. The seasonal menu here is curated using fresh ingredients found in the estate's own kitchen garden, or grown by local suppliers, and the relaxed dining room you'll tuck into it in enjoys panoramic views over the landscaped gardens outside.
In this neck of the woods, though, you can't call yourself a foodie and not visit The Raby Hunt. Proudly now the North East's first – and only – two-star Michelin restaurant thanks to the efforts of Chef Patron James Close, book a table here and enjoy a globetrotting gastronomical adventure with a menu inspired by cuisines around the world.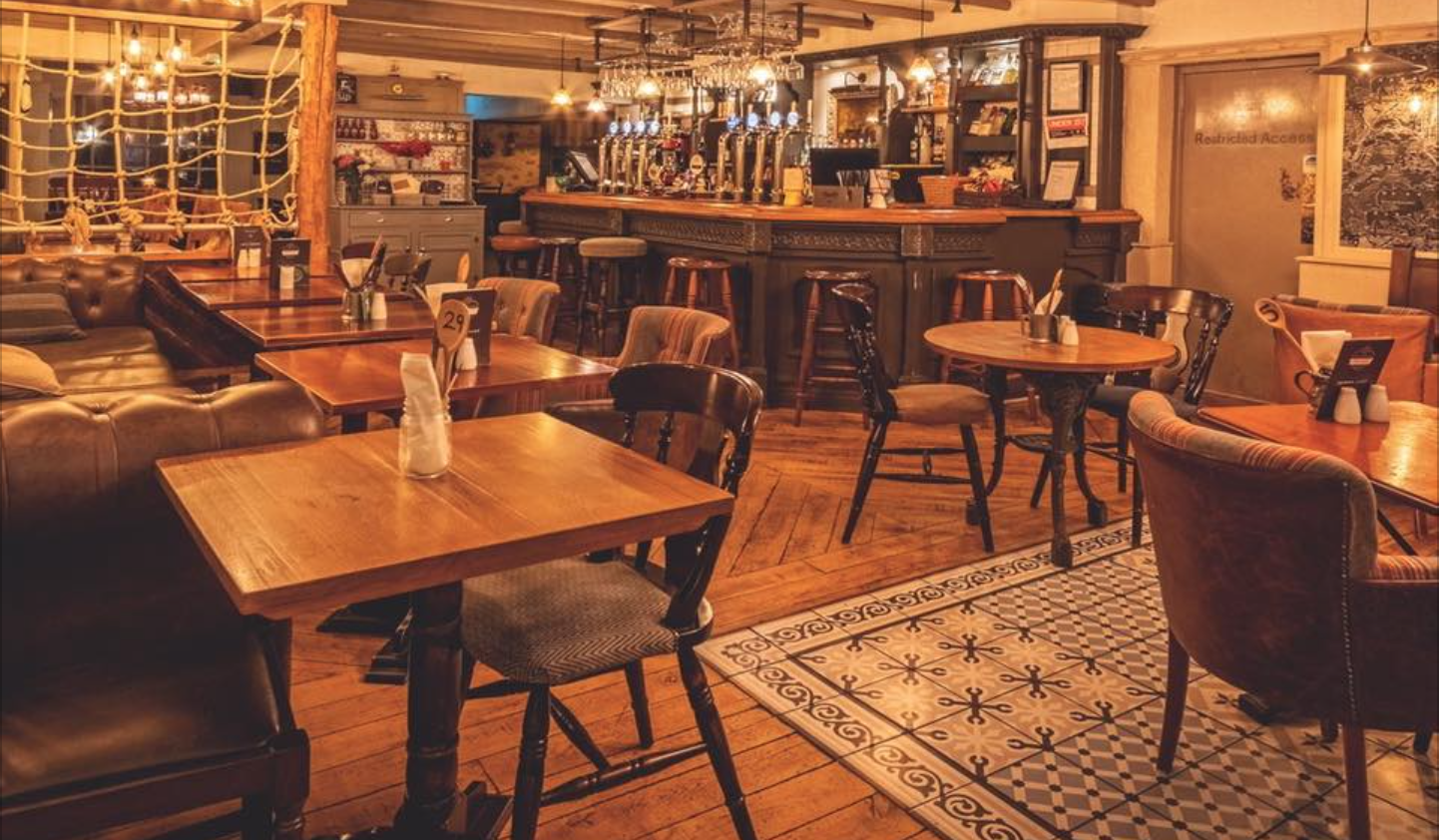 WHERE TO LIVE IN THE TEES VALLEY
THORPE THEWLES

If you're looking to move into Thorpe Thewles, there's one housing development you need to know about: Thorpe Paddocks.
These 31 exquisitely crafted homes have been deliberately designed to create an air of rural authenticity in keeping with their surroundings – think rustic brick walls and intricate detailing, including brick arches and exposed rafter feet.
And what surroundings they're in! Sitting against a backdrop of sensational Tees Valley countryside, filled with an abundance of local wildlife, we really couldn't think of anywhere better to make our home than in any of these 3, 4 and 5-bedroom properties.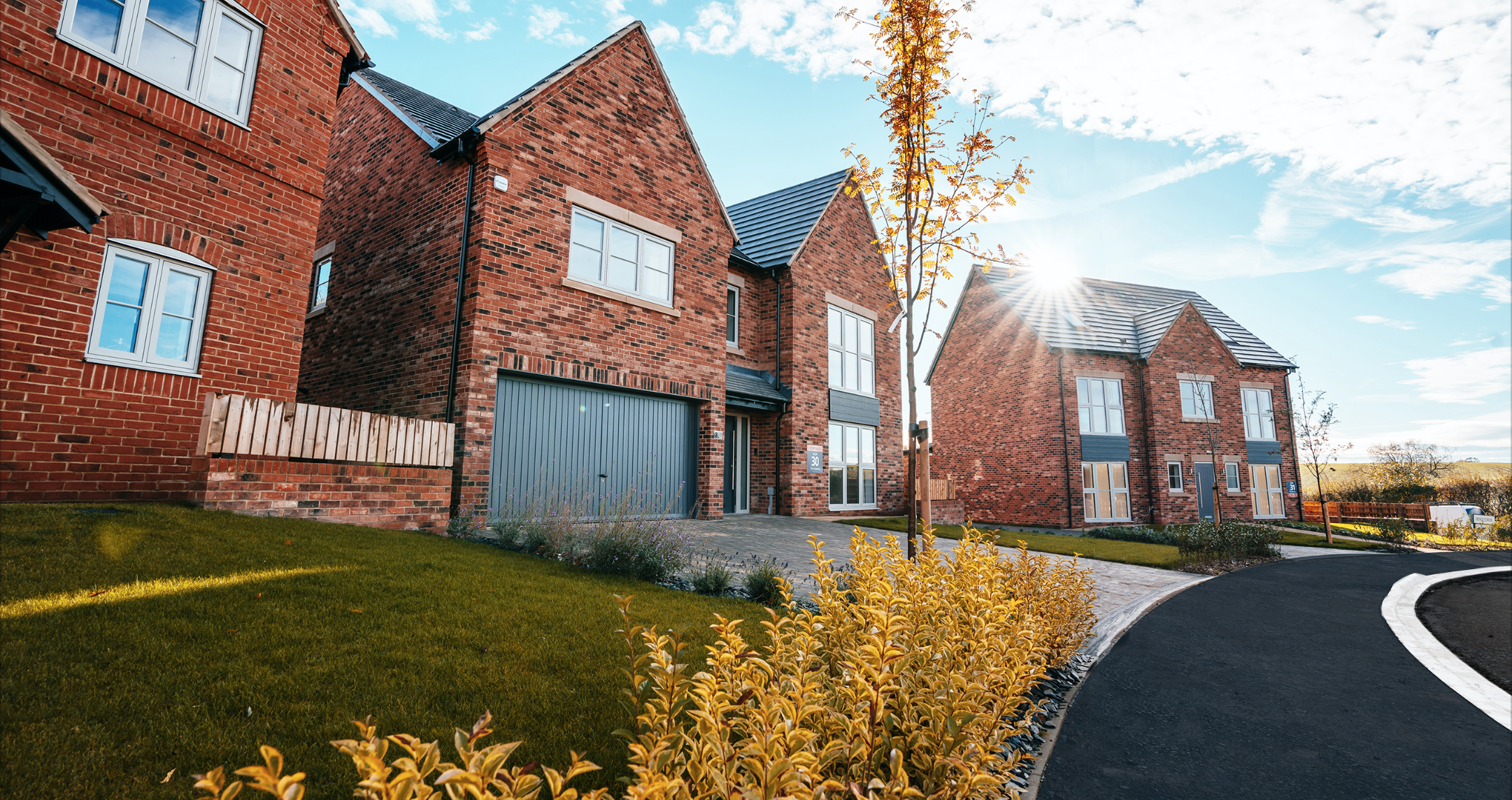 REDMARSHALL

If you're looking to make the move into your forever home, then you're in luck – because we've found an exclusive collection of just 11 expertly-designed properties in Redmarshall that are pefect for every kind of household.
The Langtons is a thoughtfully designed estate comprising six unique house types, allowing you to choose the home that has been configured to suit your needs. With 3, 4 and 5-bedroom luxury homes available, all designed in a way that maximises space and privacy for everyone, each property has private front and rear gardens and tranquil surroundings.
WHITTON

Imagine an enchanting community of 9 beautifully designed forever homes bordered by idyllic countryside with honeypot woods on their doorstep, and yet within easy reach of just about every amenity imaginable, and you'll dream up the Eastfields development.
Thoughtfully designed with the intention of maximising everyone's space and privacy, this collection of 3, 4 and 5-bedroom properties comprise five unique house types that you can choose from, meaning you can select a home that has been specifically configured to suit your needs. Better still, the wealth of greenery around you here – both in the properties' front and rear gardens and the additional green spaces within the estate – ensure you benefit from the perfectly rural lifestyle, all within an hour's drive from any of the North East's major towns and cities.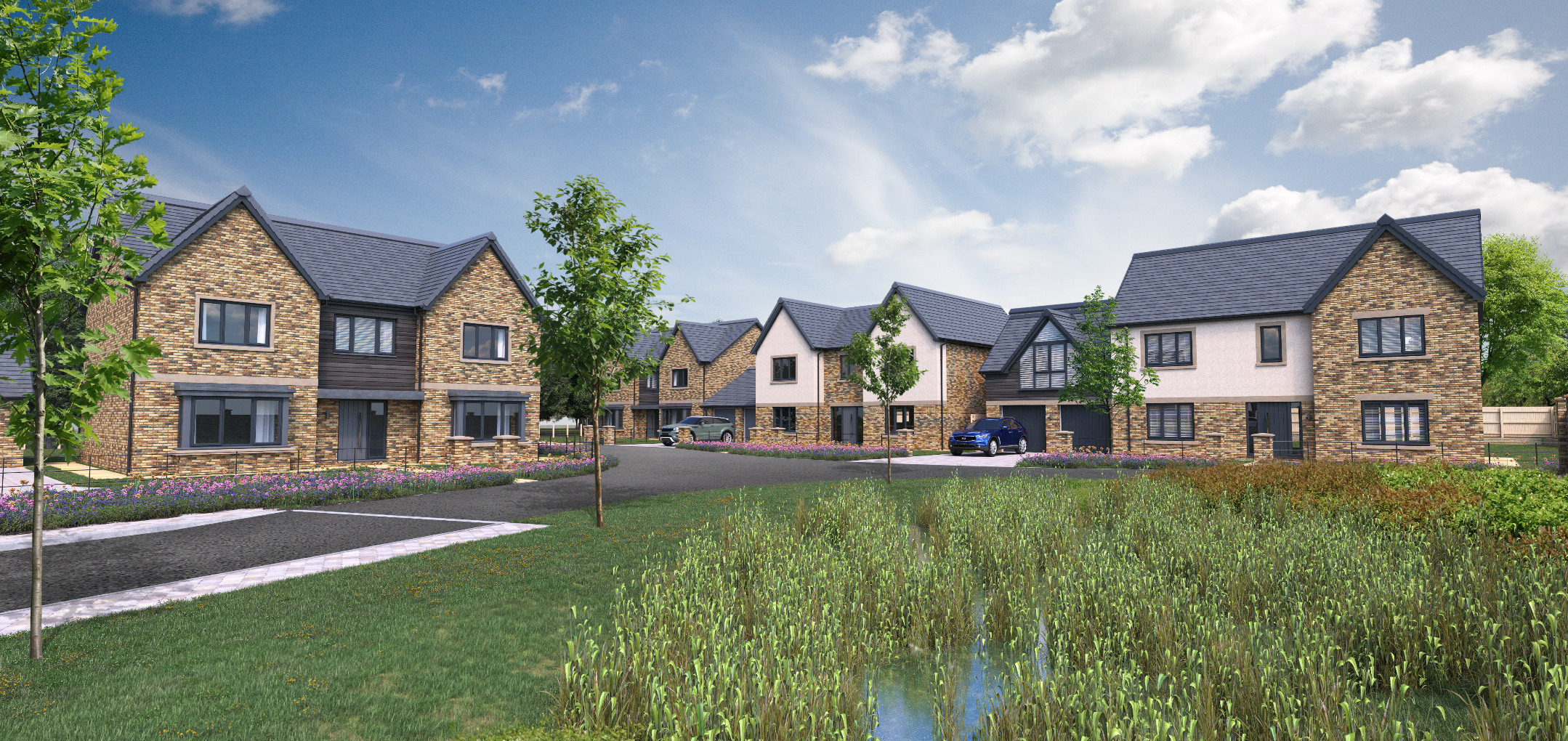 MIDDLETON ST GEORGE

With an exclusive collection of 2, 3, 4 and 5-bedroom homes right in the heart of the village, Middleton Waters really is a housing development that's a cut above the rest.
Offering stylish spaces promising luxurious living inside, the 50 beautifully designed homes here all have private front and back garden areas, with additional green spaces ensuring that the surrounding environment remains calming and private.


To find out more about anymore of our 4 North East Developments or to book a showhome appointment at Middleton Waters please call 0330 353 0303
Related Articles
There are no related Articles...
Stay In Touch
Keep up to date with our latest news and
developments on Twitter, Facebook and Instagram