5 stunning places you can visit within 30 minutes of your new home in County Durham
Located in the middle of the North East, County Durham offers countless places to explore. Just a few examples include museums, beaches, parks and castles. For families, couples or solo travellers, there is always something to enjoy.
The entire North East region provides a wide variety of nature, architecture and culture, however, this smaller county within the North East has its own range of fantastic destinations, all within a 30-minute drive of our new homes in Thorpe Thewles.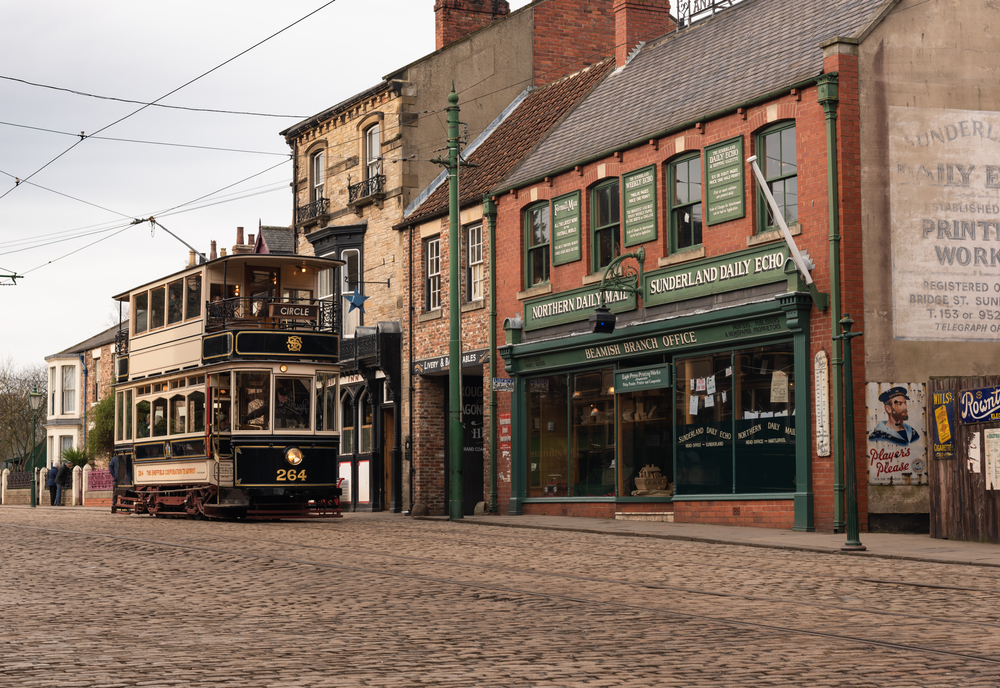 Beamish
A wonderful, open-air museum located near the village of Stanley, Beamish is a great place for families to have fun and learn. The museum's guiding principle is to preserve an example of everyday life in the North East during the optimum level of the industrial revolution in the early 20th century.
With a town, pit village, farm, train station, tramway and beautiful park, Beamish offers many different things to see and participate in. Evolving through the different decades of the early 1900s, this is a brilliant mix of a fun family day out and an interactive history lesson.
Wynyard Hall
Where exquisite charm meets contemporary comfort, Wynyard Hall is a stunning location for dining, spa treatments, overnight stays or simply a slow walk around the 150 acres of historical landscape.
Just a 12-minute drive from our homes at Thorpe Thewles, you can indulge in the tranquillity of Wynyard Hall whenever you choose.
Reopening on March 29th, you can enjoy the beautiful gardens; the perfect way to welcome spring. With a walled garden dating back to 1822, an allotment where produce is grown for the restaurant, and the Woodland Walk, dotted with many different perfect picnic places, an abundance of nature is available for you to enjoy.
The Glasshouse is a Victorian-inspired hub of inspiration for those that share a passion for cookery, horticulture and crafts. A beautifully designed retail space filled with stunning homeware, garden accessories and gorgeous gifts. This space is also used for workshops and creative masterclasses. If you have an interest in gardening, interior design or would just like to browse around, this is the perfect place to explore.
The Lakeside Spa can help you unwind and take in the peaceful surroundings of this estate. Nestled on the edge of the lake, a quiet hideaway is provided to enjoy the relaxing treatments on offer, such as massages, beauty treatments or spa days with friends. Reopening on April 12th, reset and recharge at the tranquil Lakeside Spa.
Whether you would prefer al fresco dining out on the terrace, a delicate afternoon tea or an award-winning restaurant meal in The Wellington, a variety of options are provided catering for any occasion. Reopening on May 17th, fantastic dining is available in a gorgeous setting right on our doorstep.
For formal occasions or treating yourself, Wynyard Hall is a charming destination to relax, surrounded by nature and luxury.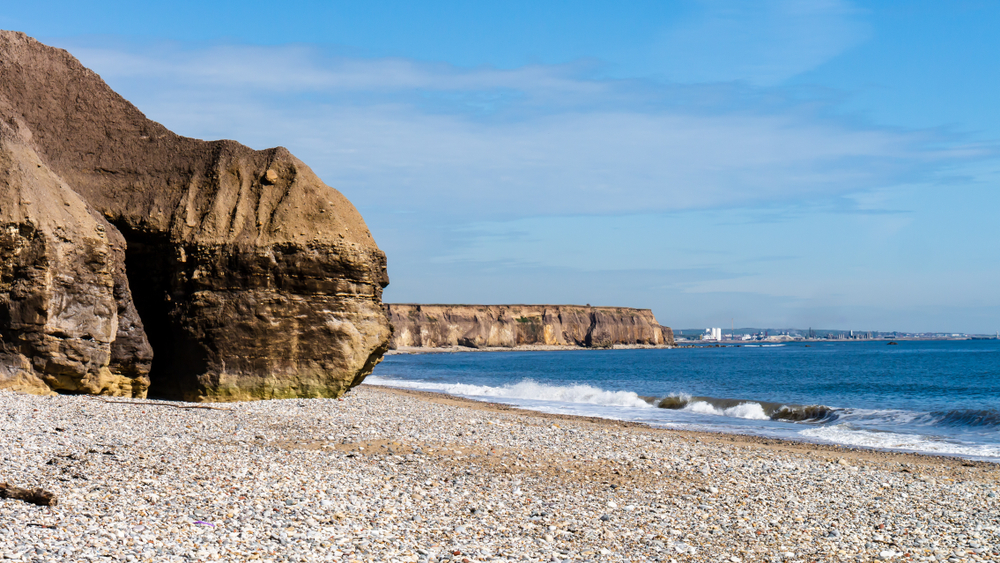 Seaham
A quiet harbour town on Durham's Heritage Coast, Seaham offers wonderful views from the breathtaking cliff tops, a wide sandy beach and a walking trail where you can admire the tranquillity of the coast.
A perfect day out exploring the beach or a quiet walk, the natural beauty of Seaham creates a stunning atmosphere for spending quality time with family and friends.
Only a half an hour drive from Thorpe Thewles, enjoy the seaside whenever you choose with this local gem being right on your doorstep.
Hardwick Park
Located near Sedgefield, just an 8-minute drive from Thorpe Thewles, Hardwick Park is a beautiful place to walk around for people of all ages.
With lakes, historical ruins, children's activities and a cafe, there is plenty to explore whilst you're at Hardwick Park.
For a long stroll and a quiet bite to eat in the cafe with friends, Hardwick Park is a great destination to explore, filled with history, nature and fun.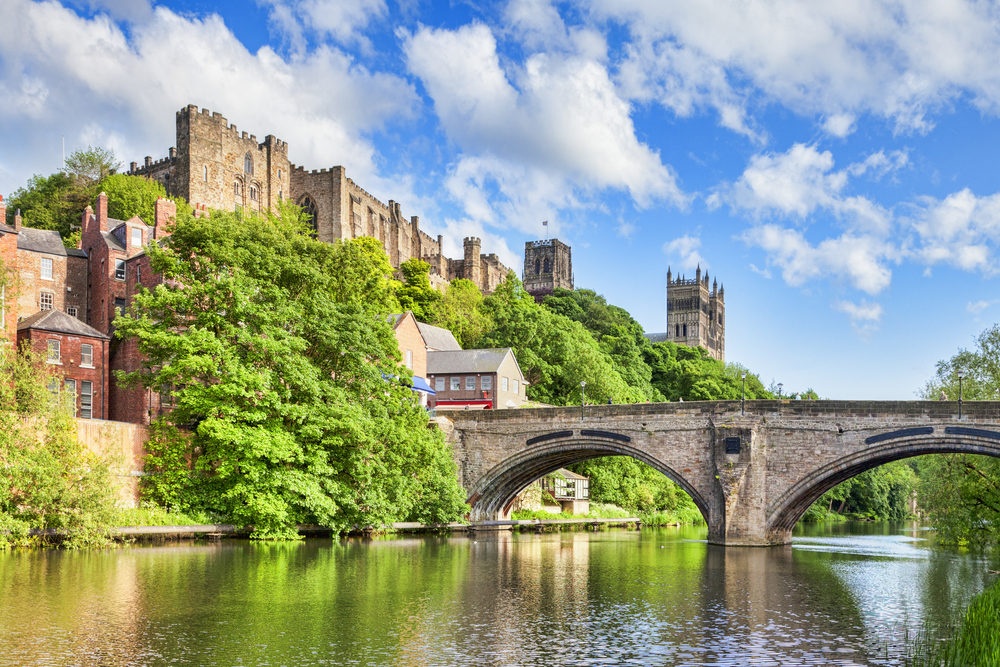 Durham
Lastly, the city of Durham, home to the Romanesque Durham Cathedral and Norman Durham Castle, is a stunning place to explore in the North East.
Filled with small local businesses, coffee shops, tearooms, restaurants and bars, Durham offers a blend of modern and historic charm for people of all ages to enjoy.
The River Wear flows through the heart of Durham. When the weather is permitting, rowing boats are available to hire to enjoy the city in a unique way. Find peace and admire the charisma of Durham from the River Wear, surrounded by nature and the fabulous city.
Whether you would like to dine, enjoy a night out, go for a short walk or shop, Durham is a great place to catch up with friends or spend quality time with family.
As of April 12th, most pubs and restaurants have reopened for outdoor dining and non-essential shops are now open. This means that Durham has plenty of perfect options to return to normality and truly enjoy all that this region has to offer.
Discover County Durham, from coast to countryside to city. Many fantastic destinations and activities can be found, all within close proximity to our new homes at Thorpe Thewles. For fun-filled days out or relaxing walks, upmarket dining or spa retreats, this part of the North East offers it all.
Stay In Touch
Keep up to date with our latest news and
developments on Twitter, Facebook and Instagram